Scoring a lot of points is more difficult in NBA the playoffs than in regular-season matches. Almost every basketball fan will agree that teams focus more on defense during the Playoffs, compared to typical matches. Tension is also at its highest level and players need to concentrate a lot on games, teams have time to actively prepare and adjust for their opoononents offencive systems and playmakers.
Speaking about scoring leaders in the NBA playoffs the first 5 places are taken by players who even the most casual of NBA fans will recognise as being high volume scorers – Shaquille O'Neal, Kobe Bryant, Kareem Abdul-Jabbar, Michael Jordan, and LeBron James. The latter is the leader with 7,491 points and at 36, James shows no signs of slowing down. In this article, we will have a look at these incredible players.
5. Shaquille O'Neal – 5,250 points
Perhaps the most dominant player and center of all time, Shaq played in 216 games and amassed 5,250 points. From 1994 to 2011 Shaq missed only one playoff game, playing for 6 different teams. With Kobe Bryant next to him, he went on to win the NBA championship 3 times in a row. It was his best run, where Shaq showed everyone that he was an immovable force and earned 3 NBA Finals MVP Awards. Later in 2006, Shaq added one more title, leading the Miami Heat, flanked by a young Dwayne Wade, beating the Mavericks 4-2 in the Finals. O'Neal averaged 24.3 points during the playoffs.
4. Kobe Bryant – 5,640 points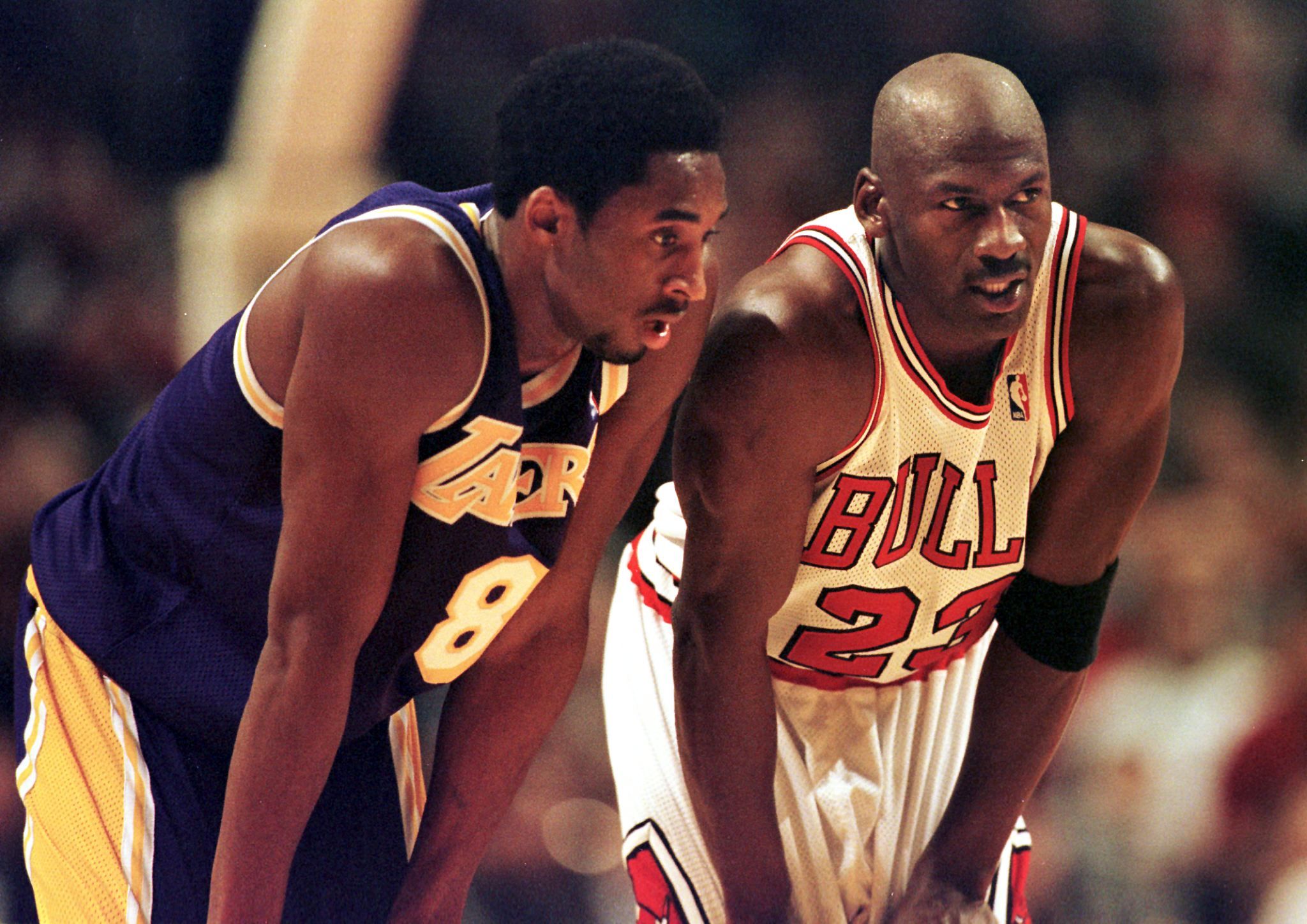 Kobe played in the playoffs in 15 seperate seasons, taking part in 220 games and scoring 5,640 points in total. Known for his Mamba Mentality and clutch shots, Bryant decided the outcome of many games by himself. He was a born leader, inspirational athlete and won 5 championship titles. The last one came in 2010 where he almost single-handedly defeated the trio of Celtics and established himself as one of the best players in the history of the NBA. Kobe averaged 25.6 points per game in the Playoffs. His later years were hampered by injuries, due to which he was unable to participate in the playoffs for most of his post prime years.
3. Kareem Abdul-Jabbar – 5,762 points
Jabbar is already a leader in the regular season – the record which Lebron James aims to break – but ranks third in the all-time list of playoffs scoring leaders. Kareem played in 237 matches and scored 5,762 points. He grabbed most of these points with his incredible Sky-hook, a shot that wreaked havoc on the opposition's defense over his two decades in the league. Jabbar won one championship with the Bucks in 1971 and another 5 with the Lakers, where he played in a duo with Magic Johnson. Winning 2 NBA Finals MVP titles in 1971 and 1985 respectively. Jabbar averaged 24.3 points in the playoffs.
2. Michael Jordan – 5,987 points
What can we say about Michael Jordan? The GOAT, the most influential basketball player of all time, amazing leader, and athlete. It is not a surprise that he takes second place in our scoring list. Compared to these 4 players Jordan played in the lowest number of matches – 179 but managed to score 5,987 points. Michael won 3 consecutive championships twice between 1991-1993 and 1995-1998 respectively. There are widespread opinions, that if he had not retired for 2 seasons, Jordan would have won 2 more championships, adding to his tally. However, whatever happened, happened and this fact did not hinder Jordan to record his name in the annals of basketball as the greatest player of all time.
Michael Jordan is one of those players who not only scored almost 6,000 points but kept delivering magnificent performances. His 63 points against the Celtics in 1986 remain the most scored in a single playoff game. In addition, he averaged a mind-blowing 33.4 points per game!
1. LeBron James – 7,491 points (and counting)
Another brilliant player – The King – also has some claims on the debate of the greatest basketball player of all time. In recent years comparisons between him and Michael Jordan only surged in intensity. LeBron has so far played in 260 playoff games, scored 7,491 points, and is still very much active. Winning the title for the Lakers in 2020. Almost every expert predicts that considering his physical capabilities LeBron James can play until 40 without problems if injuries did not bring him down.
"Playoff LeBron" is a different type of beast, that is simply crushing his opponents. From 2011 to 2018 James made an appearance in 8 straight Finals, winning 3 of them! Missing the Playoffs in 2019 for the first time since 2005, due to his first ever major injury set back at the age of 34! He would rally and win the Finals the next year, clinching his 4th Finals MVP in the process.
One of LeBron's best playoff runs was in 2018 when he simply crushed every team he faced. The series against the Toronto Raptors is probably one of the best matchups James has ever played during his career. LeBron did everything on the court – from scoring to assisting and swept the Raptors 4-0. Even though he lost against the heavily favourite Warriors in the Finals, still there was a sense in the first game that LeBron would pull off something. Putting in one of the most perfect single game performances the sporting world has ever seen, right up until JR Smith failed to pass him the ball for the final play.
Who can possibly surpass James?
Surpassing James in the all-time playoffs scoring list will be a tough mission to accomplish because not only does LeBron score a lot of points, he is very stable and gets almost no injuries. The closest on the list is Kevin Durant, taking 10th place, but he is very prone to injuries and already missed a considerable amount of games in the playoffs. One of the young pretenders is Luca Doncic – who so far has averaged 34 points per game in the playoffs. Admittedly he has played just 13 games, but EVERY SINGLE one of them has featured noth Paul George and Kawhi Leonard. Two of the greatest Wing defenders in NBA history. Let's check back in 15 years and see how close he's got.